George Michael death: Ideas wanted for home town memorial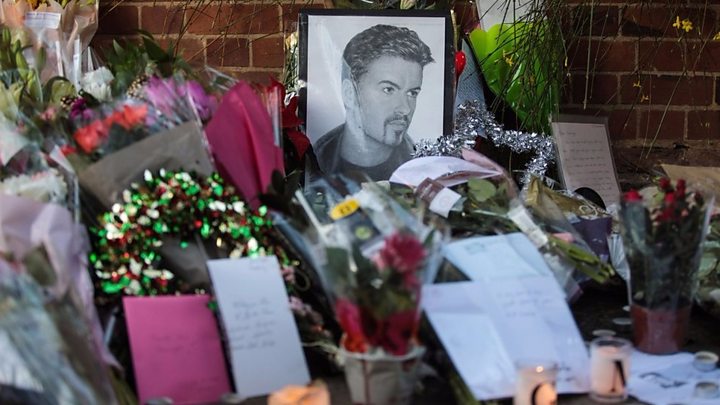 A permanent memorial to George Michael in his home town is being planned.
Fans are travelling to the singer's house, in Goring-on-Thames, Oxfordshire, to pay their respects following his death on Christmas Day.
More people had visited Goring than lived there in recent weeks, the parish council said.
The council is asking fans and local people to send in ideas so people have somewhere to focus their grief and memories.
Hundreds of flowers were left outside the 53-year-old's home after his death and his family said they were "touched beyond words" by the "outpouring of love".
Council leader Kevin Bullmer said it launched a consultation after many people raised the idea of a permanent memorial.
He said: "It struck us that this is something we need to seriously think about, and seriously get the views of not only the fans, but also the villagers who live here.
"I don't have exact numbers, but I would say more people have come to Goring over the last month than live here."
A large number of people are planning to visit the village on the star's birthday on 25 June, he added.
Michael, who was born Georgios Kyriacos Panayiotou in north London, sold more than 100m albums throughout a career spanning almost four decades.