Hotels fail child exploitation test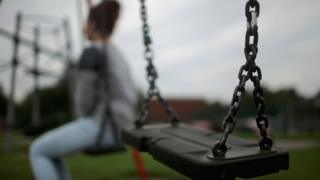 Police were able to book rooms in nine hotels or guest houses in a child sexual exploitation test.
A plain clothes policeman and a 15-year-old girl booked rooms in nine hotels late at night without being asked questions.
Thames Valley Police said "valuable lessons" need to be learned from the test, run in Oxfordshire.
A Hotel Watch scheme was set up in 2014 after the sustained exploitation of girls at a guest house in Oxford.
The operation took place between 2-3 February in Banbury and Bicester.
'We all have a duty'
In Banbury, five establishments rented the officer and girl a room, six said they were fully booked, and one hotel or guest house denied the couple a room.
In Bicester, four of the eight establishments were willing to rent a room to the couple without asking for ID.
Chief Inspector Emma Garside said: "The results of this test purchasing operation show valuable lessons are still to be learned.
"Our inability to book more hotel rooms was found to be more due to lack of availability rather than the actions of hotel staff."
In 2014 a hotel scheme was set up by 25 hoteliers in the Cherwell area after seven men were convicted of abusing six girls over an eight-year period.
The men used the Nanford Guest House, now the Cherwell Guest House in Iffley Road, to abuse some of their victims.
Cherwell District Council member for public protection Tony Ilott said: "We all have a duty to keep a watching eye out for anything that we may think is suspicious, and I would encourage anyone who suspects that they may have seen something untoward, to be proactive in reporting any such incidents."