Garage homeless appeal for alternative housing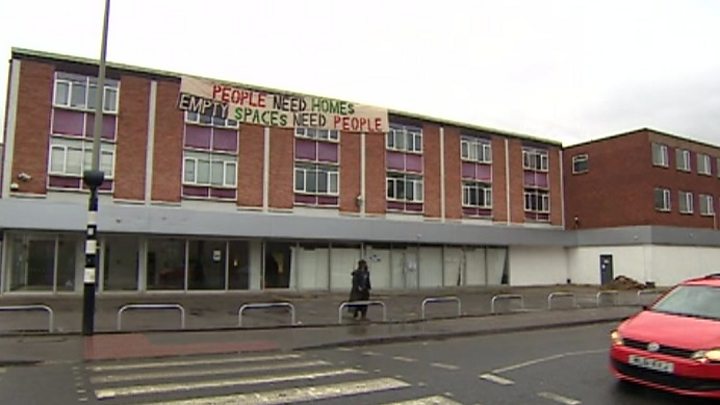 Squatters using an Oxford college building as a homeless shelter have asked the public for help before they are evicted.
Iffley Open House has been using an old car showroom as a homeless shelter since New Year's Eve.
Wadham College has told the squatters to leave. The building will be knocked down to make way for students' rooms.
Wadham College said it had contacted homeless groups and Oxford City Council about finding alternative homes.
Iffley Open House has called for the public to come forward with ideas of any buildings that could house up to 20 people.
Sandra Phillips, a volunteer at Iffley Open House, said: "This space has changed lives. We are concerned that we have to move on before the end of winter, but hopeful we can find a new home".
The showroom's leaseholder, Midcounties Co-operative, had said the squatters could stay until April despite a judge granting it permission to evict them earlier.
But the Oxford University college has ended the lease early and now intends to take legal possession of the building by 27 February.
A spokeswoman the college had agreed to terminate the lease on the property, and the Oxford University institution had "instructed the Co-op to issue the homeless group with a notice to quit".
The college said it had "profound sympathy for the plight of the homeless".
It plans to build a 135-bedroom development to provide homes for second year students at the site on Iffley Road, in east Oxford.