Multi-storey car park at John Radcliffe Hospital 'restricted' by council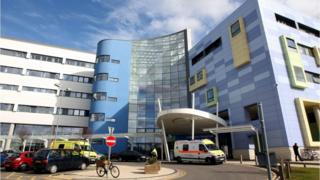 A multi-storey car park to reduce parking problems at an Oxford hospital cannot be built due to council rules, an NHS trust has said.
Oxford City Council puts a limit on spaces available at the John Radcliffe Hospital to help reduce local traffic.
It said the trust was "no different" than other employers and its staff should use public transport.
The number of patients at the hospital has increased 37% over 10 years, while the number of spaces is unchanged.
Oxford University Hospitals NHS Foundation Trust advises visitors leave an hour to find a place to park.
The BBC asked for ideas for dealing with the parking problems and a multi-storey car park was the most popular solution.
However, in a statement the trust said the city council's planning policy restricted the number of spaces it could provide at its hospital sites.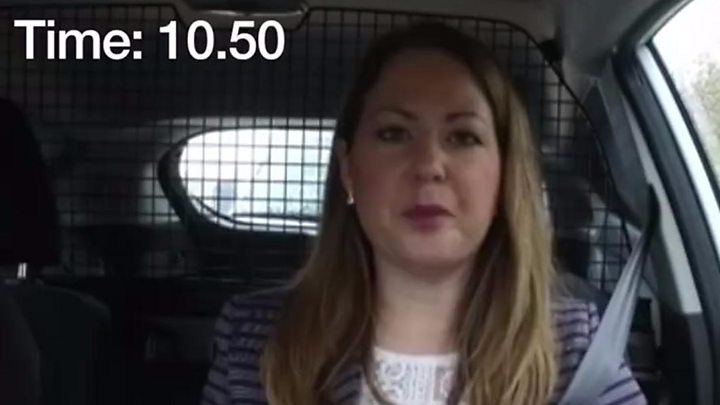 It said: "The trust is working on a masterplan and one of the options under discussion includes a multi-storey car park.
"However, under the current restrictions this proposal alone would not generate additional spaces.
"We believe the long term solution to car parking problems will involve a combination of initiatives including alternative methods of travel for staff and patients to the site."
Asked if the council would review its policy, the councillor in charge of planning Alex Hollingsworth, said: "Additional parking will generate more traffic on local streets that are already congested."
"The priority for the limited spaces on site needs to be patients, their visitors, and essential medical staff," he added.
"Major employers across Oxford have worked hard to provide alternative ways of getting their staff to work using public transport, and the trust is no different."
Oxford University Hospitals trust said 491,622 patients were treated in 2007 compared with 673,884 last year. Non-staff parking spaces remained at 730.