Police use 'covert lorry' to find drivers on their phones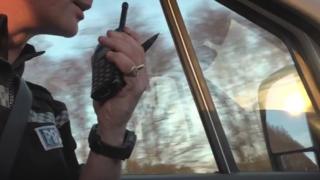 Police have used a "covert lorry" to spy on drivers using their phones.
Thames Valley Police caught 12 drivers on the A34 and M40 in Oxfordshire using phones on a single day during the operation.
It comes after a lorry driver was sentenced to four years for killing a family-of-four by getting distracted when using his phone on the A34.
Police said that one driver was filmed for 30 seconds driving with no hands on the steering wheel.
Chief inspector Henry Parsons said: "Sometimes HGV drivers think as they are high up we cannot see them using a device, but with this tactic we definitely can."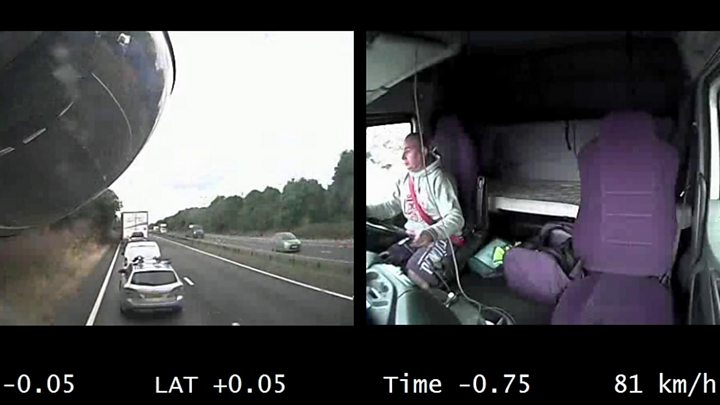 On 31 October Tomasz Kroker was sentenced to four years after he pleaded guilty to using his phone while in charge of a lorry.
After getting distracted he ploughed into a number of cars killing Tracey Houghton, her two sons and her stepdaughter.