Oxford Jack Daniel's robbery gang hunted by police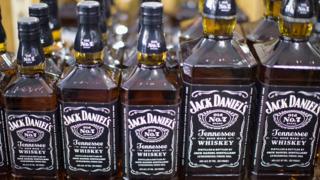 Two corner shop raids in which three masked men made off with bottles of Jack Daniel's whiskey may be linked.
Nothing else was taken in the robberies, which happened six days apart in Oxford.
Groups of young men targeted VCR Food and Wine store in Oxford Road, Littlemore, on 24 November, and a Londis in Marston Road on 30 November.
Det Sgt Kevin Parsons said no one was injured but that staff had been left "concerned" after the robberies.