Banbury policeman sacked for lying about bad back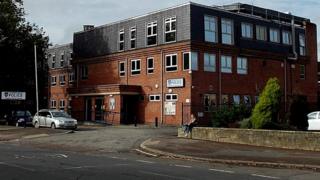 A policeman has been dismissed after lying about having a bad back.
PC Christopher Field, based in Banbury, took extended sick leave for back problems between December 2014 and March 2015.
But during his time off Thames Valley Police discovered he would have been capable of returning to restricted duties.
A misconduct hearing found he lied to the force and he was dismissed for gross misconduct.
'Misled the force'
The hearing concluded Mr Field breached standards of professional behaviour in respect to honesty and integrity, duties and responsibilities, fitness for duty and discreditable conduct.
Deputy chief constable John Campbell said: "We obviously recognise the importance of supporting injured officers and do all that we can to support their return to work.
"Mr Field was offered such support but did not take advantage of it.
"Instead he chose to mislead the force and as can be seen such actions have no place in Thames Valley Police."