Vale of White Horse plan for 13,000 homes approved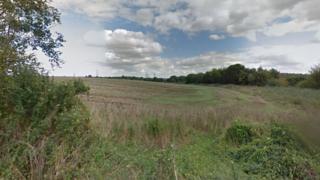 Plans to build about 13,000 new homes in Oxfordshire have been signed off by the government's planning inspector.
Vale of White Horse District Council has been given approval for its local plan, which sets out where homes will be built over the next 15 years.
Included in the plan are about 1,500 homes on greenbelt land near Abingdon, Radley and Kennington.
The plan allocates sites for development up to 2031 and was largely unchanged by the inspector.
However several areas, including Cumnor and Botley, which were going to be removed from the greenbelt have been protected.
'Picking bits off'
The biggest development is for more than 2,500 homes near Harwell, which will be known as Valley Park.
Brian Wood, chairman of the Oxfordshire branch of the Campaign to Protect Rural England, said the greenbelt should only be built on in "exceptional circumstances".
He said: "The whole point of the greenbelt is that it is a permanent barrier to stop the sprawl of the city of Oxford and protect the setting of the city.
"Once you start picking bits off the whole system falls apart."
Council leader Matthew Barber said: "We are now in a position to have much greater control over all development in the Vale.
"Adopting the local plan not only gives the council more control over where housing is delivered, but also makes it easier to secure the much needed infrastructure funding."
The plans will have to be approved by the council on 14 December before work can begin.