Five things from BBC Oxford
It's time to look back on this week's big-hitting news stories in Oxfordshire.
1. Family 'torn apart' by Home Office refusal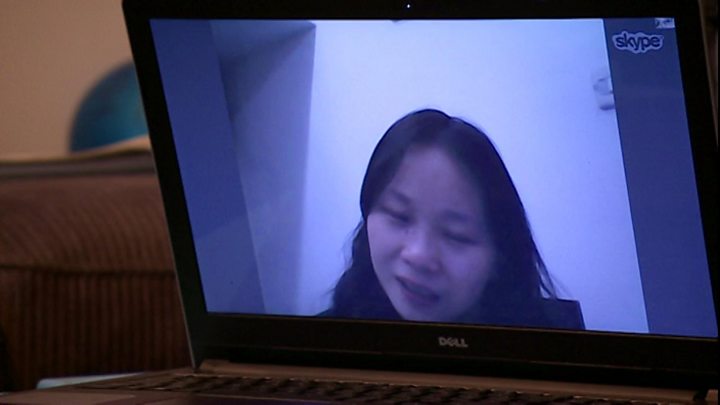 Wantage and Didcot MP Ed Vaizey MP has described the visa refusal of a Wallingford man's Chinese wife as a "scandal".
Mary Zu has been turned down for a British visa because she "left the country", the Home Office said.
Mr Bearns' MP said the couple, who have a UK-born three-year-old son, had been treated "shamefully".
2. Four caged abandoned puppies die
Four puppies have died after being abandoned in a cage in the middle of a field near Chipping Norton, the RSPCA has said.
The cage containing five beagle crossbreeds, but no water, was found by a dog walker in Idbury.
Only one of the puppies survived and is being cared for by the RSPCA.
3. Wind in the Willows in court plea
Extracts from The Wind in the Willows were read out in court in an attempt to stop a hydro-electric scheme.
Part of Kenneth Grahame's novel was inspired by Goring Weir, which will be developed to provide electricity for 300 homes.
Charles Streeten, appearing for Goring Council, read out a passage where Mole is "listening to the pleasant sound of water lapping over a weir".
4. Man beaten with own walking stick overwhelmed by donations
A pensioner who was beaten with his own walking stick by a robber has been overwhelmed by online donations from strangers.
Aldo Capriolo, 85, was attacked in his home in Sutton Courtenay by a man demanding cash.
Now an online campaign to raise money to pay for a new door and windows for his property has raised nearly £1,700, almost twice its original target.
5. Toilet mannequin appears on roundabout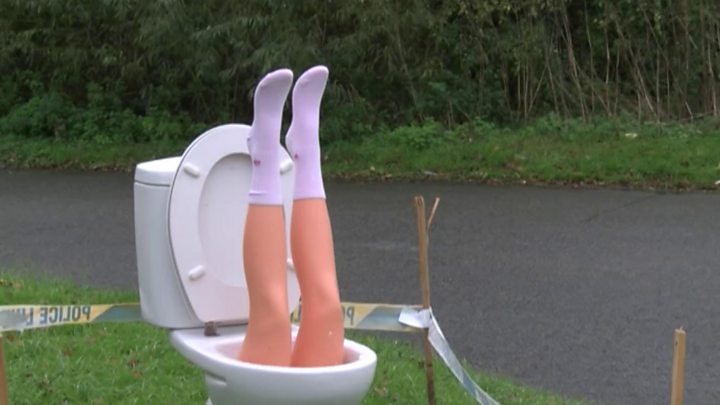 A mannequin with its head down a toilet was spotted on an Oxfordshire roundabout.
It's the latest piece to pop up in the area by artist Impro, who is also responsible for a Google Maps pin on the same roundabout in 2014, and a black door on a buttress of the Sonning Bridge in August.
We tracked him down for an explanation for the latest installation but were left scratching our heads.
"I hope that the government will take this as a sign that they need to regulate toilet ownership," the mysterious artist said, mysteriously.