'Jihadi Jack' parents to stand trial on suspicion of funding terrorism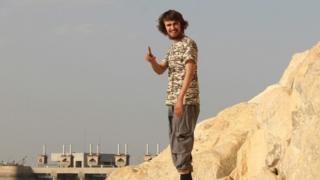 The parents of a man dubbed "Jihadi Jack" after travelling to Syria are to stand trial on charges of funding terrorism.
John Letts and Sally Lane are accused of sending cash to 20-year-old Jack Letts, who was suspected of joining so-called Islamic State in 2014.
The Oxford couple, of Chilswell Road, allegedly sent their son £1,723 between September and January.
They did not enter pleas during an appearance at the Old Bailey earlier.
Ms Lane is also charged with two counts of attempting to send payments of £500 on January 4.
Mr Letts, 55, and his 54-year-old wife, are due to go on trial in London on 9 January. It is expected to last up to four weeks.
Jack Letts was suspected of being the first white Briton to join the terror group after he left his Oxford home and travelled to war-ravaged Syria in 2014.
He has denied the allegations but told to Channel 4 News he "opposes a non-Islamic system" and has no plans to return home.