Oxfordshire's health service savings plan delayed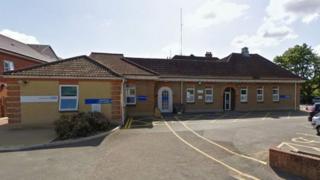 Details of how community hospitals in Oxfordshire could be affected by cuts have been delayed until May.
Health bosses are attempting to tackle a forecasted £200m funding gap by 2020.
A&E, GP, and maternity services are also at risk of closure in the plans, aimed at making savings.
A full consultation was due to be take place by January, but Oxfordshire Clinical Commissioning Group (CCG) now wants to split it into two phases and said more work is necessary.
Ed Vaizey, the Tory MP for Wantage and Didcot, said the delay means the inpatients department at Wantage Community Hospital will have been shut for almost a year before the consultation has started
He added: "This seems like closure by stealth.
"The longer the service is closed down, the less likely it is to be opened again."
Phase one of the consultation will still begin in January, looking at services such as A&E and GPs across Oxfordshire.
Phase two will then focus on community hospitals in May.
Diane Hedges, chief operating officer at Oxfordshire CCG, said the proposals centred around "changing the way some services work, including critical care, stroke services and maternity services in the north of the county".
She added: "It has been decided that more work is necessary to develop the options and ensure we have more engagement of clinicians and other stakeholders in the proposals for the future of community hospitals, emergency care services and children's services.
"For this reason, a delay is necessary for this consultation."