MP says AEA Technology workers misled by government over pensions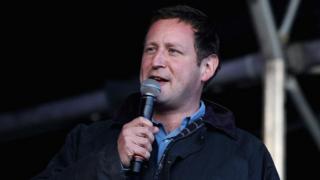 An MP has blamed government for misleading workers at a technology company whose pensions have plummeted.
Ed Vaizey, Conservative Wantage MP, said about 3,000 workers at AEA Technology could see the value of their private pensions fall by up to 50%.
He claims the Oxfordshire firm's employees were given bad advice when it was privatised in 1996.
But a minister from the Department of Work and Pensions said the government does not accept it was at fault.
One former AEA employee, who did not want to be identified, said he was losing £1,200 a year because of changes to his pension.
Speaking in a Westminster debate over the AEA pension scheme, Mr Vaizey said: "Many of my constituents were clearly misled in the advice they were given.
'Risks not flagged'
"They were given cast-iron assurances that their pension would be as secure in a private scheme as it would have been in the accrued government pension.
"None of the risks were flagged to them. The government needs to have a thoughtful conversation about how this wrong can be made right."
After the Conservative government privatised AEA in 1996 most of its employees transferred into a private pension scheme, which later failed.
The scheme ended up being transferred to the Pension Protection Fund (PPF) in July 2016.
The PPF said members who were already retired get 100% of their pension but those who had not would only get 90% and may in the future get as little as 50%.
Pensions minister Richard Harrington said the government did not believe it should compensate the workers.
He said: "I would rather not be grey about it; that is the government's position. We do not accept that the loss of the pensions was the government's fault."