Oxfordshire centres for older and disabled people could close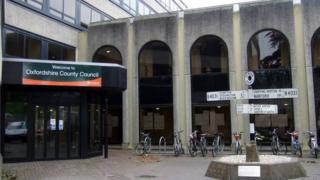 Proposals to close centres providing services for older and disabled people in Oxfordshire have been announced.
The county council is planning to replace its eight Health and Wellbeing Centres and 14 learning disability daytime support services.
Two options for a new service have been put forward, with either eight or four dedicated centres.
The council said this would save either £2.4m or £3.5m from a budget of £9.3m, depending on the option chosen.
---
The two options
A centre-based service delivered from eight dedicated buildings across Oxfordshire providing support and outreach work
A mixed service that would use community facilities such as libraries, leisure centres and allotments and have four dedicated buildings
---
The council is also looking to replace its current £992,000 annual funding for 47 community-based daytime support services with £250,000 of grants that services could bid for.
If approved the changes to services would begin in August 2017. The consultation will be launched on 1 November.
'Fewer council-run buildings'
Councillor Judith Heathcoat said despite the need to save money she hoped the council could expand the range of services on offer.
She said: "Savings come from changing the way we deliver services.
"There'd be fewer council-run buildings and we'd save money on transport while providing a more flexible transport system delivered by support workers."
The services support adults with physical disabilities, older frail adults, and people with dementia, mental health problems and learning disabilities.
Three-quarters of all community-based services do not receive funding from the county council and will not be affected.