Oxfordshire gets contactless bus travel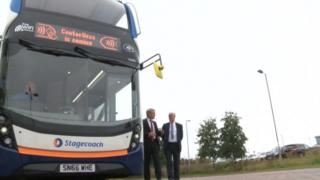 Contactless card payment is to be accepted on buses in Oxfordshire.
Stagecoach is running the service on all 180 buses in the county, meaning passengers can buy tickets by swiping a credit or debit card when embarking on their journeys.
The £12m project will be rolled out across the the UK by the end of 2018.
Buses with the new readers include Oxford City services, routes into Oxford, and Oxford Tube express services to and from London.