Congestion charge considered for Oxford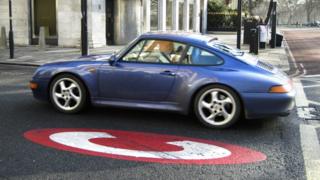 A congestion charge for Oxford is being considered to help tackle gridlock in the city.
County Council leader Ian Hudspeth said he was "open" to looking at a charge and there were "clear benefits."
London is the only UK city with a congestion charge. Manchester considered and rejected one in 2008.
Roger Lawson from The Alliance of British Drivers said charging did not reduce delays and hit the poor.
The county council has previously said high start-up costs would limit the potential of a congestion charge.
Mr Hudspeth said a flat charge was "a very blunt instrument" but he was open to ways of looking at charging in a targeted way.
"We've got better technology now, we could charge from 07:00 to 09:00 so that people who want to drive in the peak hour paid," he said.
"I would be making sure that any revenue that came from that would be going to the public transport network."