Fourth Oxford sex abuse gang member named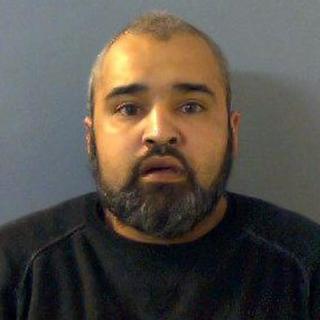 The fourth member of a gang that sexually abused a teenage girl in Oxford can be named after further charges against him were dropped.
Naim Khan, 38, of Herschel Crescent, Oxford, was convicted in July of indecent assault and possession of Class A drugs with intent to supply.
His victim was plied with drink and drugs and passed around "like a piece of meat", Oxford Crown Court heard.
He had faced a retrial on a charge of sexual activity with a child.
However, the Crown Prosecution Service (CPS) offered no evidence on the remaining count, allowing Khan's other convictions to be reported.
An NSPCC spokesman said: "Khan was part of a despicable paedophile gang which has done untold damage to a vulnerable girl."
Assad Hussain, Anjum Dogar, and Akhtar Dogar were jailed in July for offences including rape and indecent assault against the same girl.
At the time they were already serving time for their part in a sadistic sex grooming ring which abused children between 2004 and 2012.
"The victim displayed incredible bravery in coming forward to give evidence but she will need years of support to rebuild her shattered life," the NSPCC spokesman added.
On one occasion the girl was taken to woodland and told she would have her neck snapped.
She was in the care system when the abuse started and it continued between 1999 and 2007. It started when she was aged 13.
The jury could not reach a verdict in the case of Qasim Hussain, of Hurst Street, Oxford, who was charged with one count of rape. He will also not face a retrial.