West Kidlington Primary School set to reopen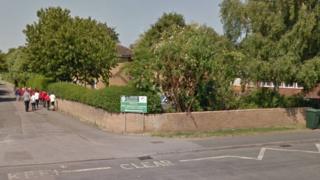 A primary school that was evacuated due to structural issues with its roof will not reopen until Wednesday.
Parents were contacted on Tuesday to collect their children from West Kidlington Primary School in Oxfordshire.
Headteacher Simon Isherwood said his priority was making the school safe.
A statement on the school's website thanked parents for their "patience and understanding" during the "challenging time".
Problems were first noticed on Monday when water started leaking through the roof.
The main entrance, four classrooms and the hall were most affected.
The school teaches children aged between five and 10 and also has a nursery.