Ageing population will 'completely change nature of society'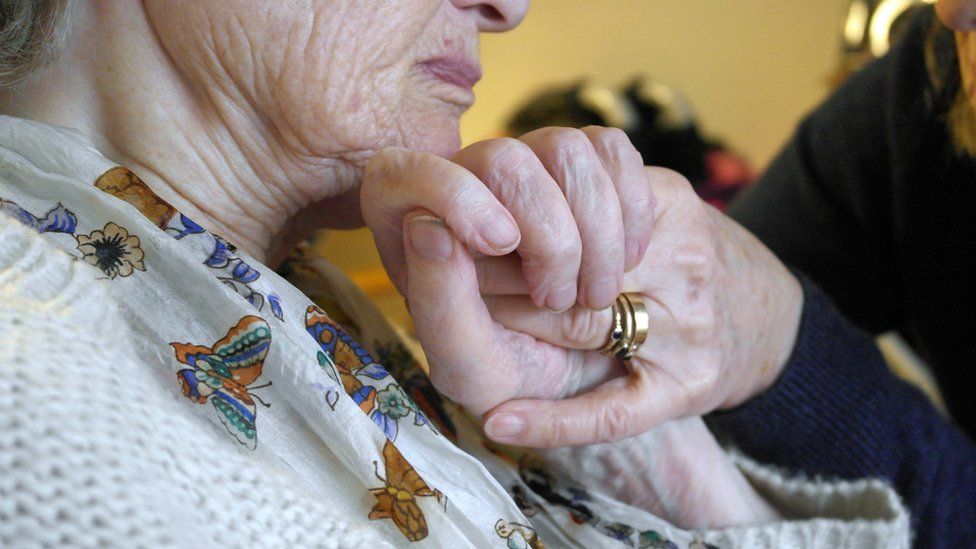 The rising number of older people living in Oxfordshire could "completely change the nature of society", according to a new report.
A 48% increase in those aged over 85 is expected by 2026, the director of public health said.
Jonathan McWilliam said it was a real game-changer for services and meant "doing nothing was not an option".
GPs and campaigners said more funding was needed to cope with the increasing pressure on services.
The report from Oxfordshire County Council's director of public health said the number of older people in Oxfordshire was rising faster compared to other areas of England and warned health and care services would be hit "harder and sooner".
The most extreme projections suggest the number of people aged over 85 living in Oxfordshire could reach 75,000 by 2050, compared with about 16,000 today.
The report concluded the county would "simply have to find new ways to provide services".
"In one way it is glorious we are reaching a ripe old age," said Mr McWilliam.
"But social workers and doctors say they see more people, more dementia, and a different range of diseases.
"All that means more demand on services and for new services, putting more pressure on the county."
Matthew Cheetham, a GP from Oxford, insisted more funding was needed to deal with the older patients' complex, chronic health issues.
"It's regular for me to see a patient aged over 80 with issues such as diabetes, dementia, chronic pulmonary disease and others. You try sorting that out in a 10-minute appointment," he said.
"We will need more GPs, nurses and healthcare assistants. That will just have to happen."
Paul Cann, chief executive of Age UK Oxfordshire, said reading the report "felt like Groundhog Day".
"We need to find money for more community care, and value older people's energy and talent to keep them active."