Dementia care home first in Oxfordshire to be rated outstanding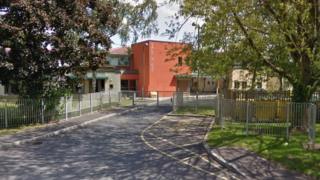 A specialist facility for people with dementia has become the only care home in Oxfordshire to be rated as outstanding.
The Care Quality Commission (CQC) awarded Vale House the highest grade possible after an inspection in March.
The not-for-profit home in Sandford has 40 beds, 25 of which are paid for by Oxfordshire County Council.
In the CQC's report it was described as "exemplary in responding to people's needs and preferences".
The original Vale House opened in Botley in 1990 and relocated to Littlemore in 2012 after the land was bought from Oxfordshire County Council.
The CQC report added: "People were supported by a service that was devoted to getting to know the people and families.
"Every relative we spoke to, without exception was extremely complimentary about the caring nature of the management and staff."
Vale House manager Tricia O'Leary said her staff were "delighted" with the rating.