Blackbird Leys 'revenge' arsonist sectioned indefinitely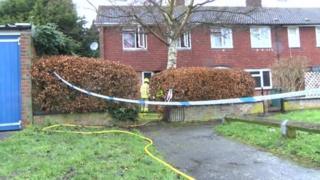 A man who started a fire which saw five people jump from a first-floor window has been sectioned indefinitely.
Martin Nganga set fire to a house in Mallard Close, Blackbird Leys, in January 2014.
Oxford Crown Court previously heard he was seeking revenge against a man he believed was having an affair with his wife.
The 47-year-old poured petrol into the hallway of the house before setting it alight.
A man broke his leg when he escaped the property by jumping from a window. All five people were taken to hospital.
Nganga was found guilty of arson with intent to endanger life following a trial in May.
He was earlier detained under the Mental Health Act.