'Dangerous' streetlight repairs only after council contract terminated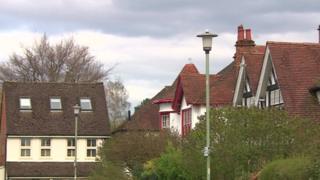 Repairs to streetlights in Oxfordshire will only be made in emergencies after the company which maintained them ended its contract with the county council.
Scottish and Southern Energy (SSE) originally agreed to repair the lights from April 2008 until March 2024.
The company has now taken advantage of a "break point" in the contract. It has not given a reason for its decision.
Oxfordshire County Council has voted to make only "dangerous situations safe" for up to 18 months.
Cabinet member for the environment David Nimmo Smith said: "It's not a case of all lights going to be shut out in Oxfordshire, it's going to be prioritised."
Updates on this story and more from Oxfordshire
'No longer affordable'
Oxford Pedestrians' Association chairwoman Sushila Dhall said it was important to have "adequate street lighting".
In a report to the authority's cabinet, officers said the company tried to renegotiate the contract but its new conditions were "beyond the ability for the council to agree".
They added the contract was terminated because it was no longer affordable for SSE.
In a statement, the energy firm said it had "reluctantly exercised its contractual right" by giving the council 20 months' notice to make alternative arrangements.