Baby-shake death: Ex-Marine Colin Scholey appeal rejected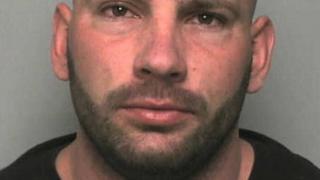 A former Royal Marine jailed for six years for shaking a four-month-old boy to death has failed in a bid to have his conviction overturned.
Colin Scholey, 31, lost his temper while looking after Thomas Preece at his home in Sonning Common, Oxfordshire, in June 2009.
Thomas, the son of Scholey's girlfriend's sister, died hours later in hospital from severe head injuries.
The Court of Appeal rejected claims the baby had been hurt the previous night.
Scholey, of Blounts Court Road, Sonning Common, was found guilty of manslaughter at Reading Crown Court following a trial in July 2011
Medical evidence suggested it was highly likely Thomas had been injured when shaken by Scholey.
At the time, Scholey put forward no explanation for the injuries, other than to suggest that Thomas had been hurt when another child fell on him.
At a hearing at the Court of Appeal in London, his lawyers claimed it might possibly have been Thomas' parents who accidentally caused his death.
Fresh evidence from a neuropathologist suggested Thomas may have been hurt the night before Scholey looked after him and yet appeared well for hours.
However Lord Justice Jackson said the injuries from which Thomas died were so severe that he would not have behaved normally in the time before he died.
He concluded: "We don't think the evidence is capable of belief by a jury."
Scholey's conviction was upheld.