Sarah Dahane toddler death: Woman arrested in Uganda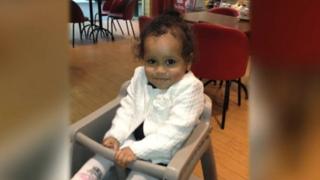 A woman has been arrested in Uganda on suspicion of murder in connection with the death of a toddler found dead in a house in Oxfordshire in 2013.
The body of 20-month-old Sarah Dahane was found in Bicester on 16 May 2013 after her family raised concerns.
A 43 year-old woman was detained by The Uganda National Police in a joint operation with Thames Valley Police.
Police have withdrawn an appeal for information about the whereabouts of Sarah's mother Angela Whitworth.