Former Oxford City FC president admits US fraud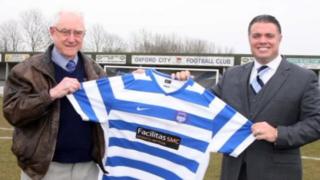 The former president of Oxford City Football Club has pleaded guilty to a multi-million pound fraud in the US.
Thomas Guerriero took charge of Oxford City in March 2013 before resigning citing poor health in December.
The 39-year-old pleaded guilty to one count of conspiring to commit mail and wire fraud in court in Miami.
The American was one of nine defendants in the stock investment fraud case, and agreed to pay $6.6m back and forfeit homes as part of the plea agreement.
The charges related to the separate Florida-based Oxford City Football Club Incorporated - which owns 49% of its UK namesake.