Oxford Central Library closes temporarily to allow revamp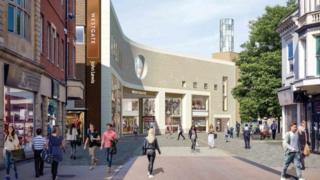 Oxford Central Library has closed temporarily to allow the next stage of the Westgate shopping centre redevelopment to begin.
The work will see the front of the library building become part of the entrance to the new £500m scheme.
A smaller temporary library is due to open in Castle Street in the city in late March.
The central library is expected to fully reopen along with the development of 100 shops by autumn 2017.