Modern Art Oxford gallery celebrates 50 years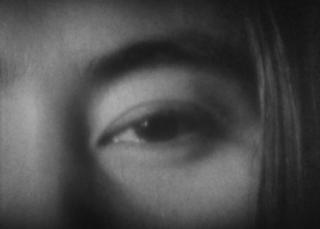 A contemporary art gallery is celebrating its anniversary with a retrospective of its 50-year history.
Famous works displayed at Modern Art Oxford will return, including pieces by Yoko Ono, Elizabeth Price and Douglas Gordon.
Gordon's film installation 24 Hour Psycho and Ono's 1966 work Eye Blink are among the centrepieces of the exhibition.
The museum has a year-long programme of events planned.
For Turner Prize-winning artist Gordon's installation 24 Hour Psycho, he slowed down the classic Hitchcock film Psycho to play over a 24-hour period.
Ono's Eye-Blink was exhibited in her 1997 solo exhibition at Modern Art Oxford.
Featuring a close-up of Ono's eye opening and closing very slowly, this work "plays with the possibilities of film and distortion, and raises issues of looking, objectification, and the gaze," the gallery said.
Turner Prize winner Elizabeth Price's film installation Sleep (2013) refers to "the standby mode of digital devices", and two works by John Latham incorporates burned and charred books to "show destruction as an equal and opposite process to creation".
Director Paul Hobson called the gallery a "powerhouse of contemporary visual culture" which has "consistently championed the work of important artists to a local, national and international audience".