Residents criticise Newbury bridge closure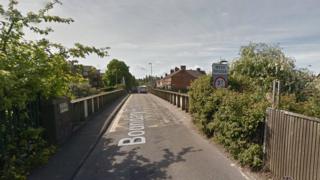 Residents of a road through a Berkshire town have criticised a year-long closure of a railway bridge.
Boundary Road in Newbury has been shut to allow the rail line to be electrified and the bridge widened.
Resident Brenda Smith said "people's patience is wearing thin" at congestion and parking restrictions.
A Network Rail spokesman said it was a "complex piece of work" and the road closure was unavoidable.
Joanne Jennings said: "Hambridge Road is going to be so busy - it's ridiculous.
"People are realistic and know these things need to be done, but they need to plan it a bit better."
Tania Gosling said not being able to park at her home would have a "massive effect" on her family.
Julian Burnell, of Network Rail, said: "The gain from all this pain for residents is a single lane to proper two-lane bridge.
"We have looked at everything we can do about this, and there really is no way round it and it does have to be a particularly long closure."