Young carer referral rise puts pressure on Oxfordshire services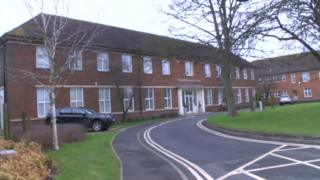 A steep rise in the number of young carers registered in Oxfordshire is putting support and respite services under pressure, charities have said.
From April to September last year there were 246 referrals, compared with 109 for the same period in 2014.
The increase follows a change in the law requiring councils to register all young carers and assess their needs.
Oxfordshire County Council said the rise "presents a challenge" although "it is being met effectively".
A young carer is anyone under 18 who looks after a relative with a disability, illness, mental health condition, or a drug or alcohol problem.
John Tabor, of South and Vale Carers Centre, said his charity, which provides free activities and trips away for carers, was struggling to cope with the surge in demand.
He said: "The issue for organisations like [us] is that we need to cope with the demand for our activities and our trips, and give the young carers some realistic hope that they can have some respite as soon as possible.
"That is proving to be difficult with the more young carers that are coming through our doors and are being referred to us."
Patricia Curmi, of the Children's Society, said caring could be "relentless" and young people needed respite support.
She said: "What we are seeing is young carers are getting support later, when they are nearer a crisis point, so they need more support."
A county council spokesman said it employed three new staff members to work with young carers, and added: "More young carers are now receiving the support they need."
A spokesman for the Department for Education said the law change meant young carers "will be assessed for support regardless of who they care for or how often they provide care".