Former Oxfordshire county councillor Don Seale dies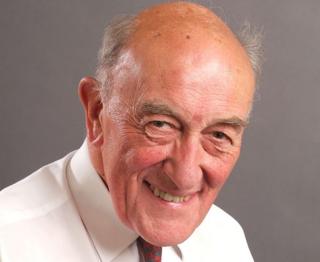 A former councillor who served on Oxfordshire County Council for 16 years has died.
Don Seale was division member for Bampton from 2005 to 2013 and for Burford between 1997 and 2005. He served as chairman in 2012-13.
He died on Christmas morning, the authority said in an announcement.
Council leader Ian Hudspeth said Mr Seale would be fondly remembered by all at the council and described him as a "polite gentleman" with a "dry wit".
Updates on this story and more from Oxfordshire
Mr Hudspeth said: "Don had a distinguished career in the military before entering political life.
"He was a practical, intelligent man with an abundance of common sense. He could give the first impression of being stern but was in fact a kind, courteous, thoughtful and polite gentleman.
"He also had a dry wit that shone through - particularly in his year as chairman of the county council.
"He gave sterling service to council in a range of positions and to his constituents in western Oxfordshire. He was respected across the political divide and will be remembered fondly by officers and councillors alike.
"Our thoughts are with Don's family at this difficult time."