Faringdon's Humpty Hill meadow awarded town green status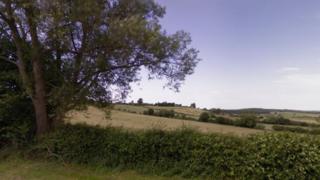 An area of open farmland in Faringdon, Oxfordshire has been given protected town green status by a council.
Residents campaigned to preserve the land on Highworth Road, known as Humpty Hill, for three years following a proposed 100-home development.
Oxfordshire County Council's planning committee voted unanimously on Monday to register the area as a town village green.
Updates on this story and more from Oxfordshire
The meadow must now remain open space and cannot be developed.
Campaigners argued building on the green space would stop the established use of the land by local people for recreation.