Temple Cowley Pools sale decision confirmed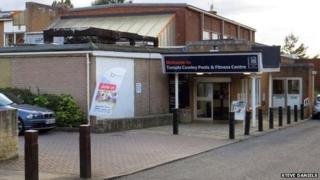 A swimming pool in Oxford at the centre of a campaign over its future will be sold for housing, the city's council has confirmed
The authority has accepted a £3.5m offer for Temple Cowley Pools from developer Catalyst Housing.
Campaigners who wanted to renovate the centre said they were "very disappointed".
The council insisted the swimming pool users' plans were based on "risky assumptions".
Council leader Bob Price said the development would make a "very big difference" to the city's housing stock.
"The £3.6 capital sum will provide 24 affordable homes and ensures funding for the Blackbird Leys pool [due to open in January] is in place".
Save Temple Cowley Pools collected thousands of signatures in favour of saving the public pool since it was earmarked for closure in 2010.
They wanted to run the pools and add slides and a cafe for £100-a-year in rent, but this was rejected by councillors.
Nigel Gibson, from the group, vowed they would continue their fight through the planning process as the local authority had "not properly engaged" with the group's plans.
"There are a number of issues with the planning process. Overwhelmingly, the people of east Oxford agree that there will be a deficiency created if Temple Cowley Pool closes."
The city council has previously said the site was outdated and too expensive to run.
In January, it was announced the leisure centre would be sold for housing.
The pool was then listed as an asset of community value in April.
Ten bids were received for the site after the city council advertised it on the open market.
The authority is building a new £9m eight-lane, 25-metre pool in Blackbird Leys to replace Temple Cowley Pools.
This is due to open in January.