Oxfordshire breast cancer screening inquiry: Six women diagnosed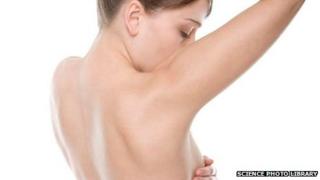 Six women have been diagnosed with breast cancer after a review of assessments made in Oxfordshire.
Thirty women were recalled after concerns over screenings for the disease made by the same radiologist.
They were identified by Oxford University Hospitals NHS Trust after a review of the 626 women seen between 2011 and 2014 began in August.
The trust said it was "extremely sorry" and the six women had been immediately referred for treatment.
A statement said the radiologist with the Oxfordshire Breast Screening Service at the Churchill Hospital had not undertaken assessments since the investigation began.
'Recognise the impact'
Medical director Dr Tony Berendt said the women were told they had breast cancer in "early September" and said this had meant a delay in diagnosis of "many months".
"At this point I think we can't say whether the delay has adversely affected their outcome," he said.
"Our priority has been to ensure that we have picked up all breast abnormalities and investigated them thoroughly. We, of course, recognise the impact of this issue for all concerned."
He said there were "no concerns" about the overall functioning of the county's breast screening programme.
A formal investigation has been conducted by Public Health England, the NHS Breast Screening Programme and the trust.
The review was triggered after five women developed so-called "interval cancer" in between routine examinations, and their original mammograms were checked.
Tests performed during the assessment process were now reviewed by two different radiologists, the trust said.
Dr Berendt said: "I am very happy that that additional layer of check makes the chance of mistakes much much less."
The trust has insisted there is no need for concern among the thousands of other women who underwent breast screening and were not invited back for further assessments.