Bicester Community hospital opens to patients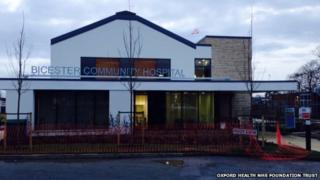 A £5m community hospital has opened its doors to patients 18 months after building began on the site.
The 12-bed Bicester Community Hospital has facilities including a first aid unit and x-ray and physiotherapy suites.
In September the opening was delayed to rectify problems.
Chief operating officer at Oxford Health NHS Foundation Trust Yvonne Taylor said it offered a "modern and safe environment" for patients.
Land on the site also has planning permission for 14 homes.
An official opening is planned for next year.