Campaigners fail in bid to run Temple Cowley Pools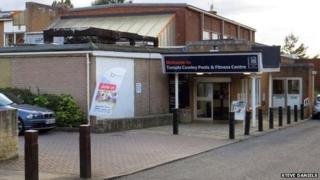 Campaigners have failed in their bid to run a public swimming pool to save it from demolition.
Oxford City Council's executive board unanimously voted to accept a £3.5m offer for the city's Temple Cowley Pools from developer Catalyst Housing.
It wants to build 47 homes, of which half will be affordable, on the site. The Save Temple Cowley Pools campaign wanted to renovate the centre.
The decision is now expected to go to the council's scrutiny committee.
Campaigners have collected thousands of signatures in favour of saving the public pool since it was earmarked for closure in 2010.
They wanted to run the pools and add slides and a cafe for £100-a-year in rent, but this was rejected by councillors.
The city council has previously said the site was outdated and too expensive to run.
In January it was announced the leisure centre would be sold for housing.
The pool was then listed as an asset of community value in April.
Ten bids were received for the site after the city council advertised it on the open market.
The authority is building a new £9m eight-lane, 25-metre pool in Blackbird Leys to replace Temple Cowley Pools.
This is due to open in January.