Connor Sparrowhawk: Police to investigate death in care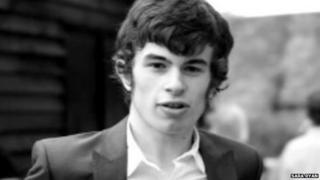 Police are investigating the death of a teenager at a care unit.
Connor Sparrowhawk, 18, died after he was found unconscious in a bath in Slade House, in Headington, Oxford, on 4 July last year.
Thames Valley Police revealed it was looking into the case at a pre-inquest review at Oxfordshire Coroner's Court on Tuesday.
Police will decide whether the primary offence is corporate manslaughter or gross negligence manslaughter.
Officers are conducting a joint investigation alongside the Health and Safety Executive.
Mr Sparrowhawk, who had learning difficulties and epilepsy, died in hospital on the day he was found.
An independent report later found that Southern Health NHS Foundation Trust had "failed significantly" in his care and treatment.
An inquest start date has not yet been given.
Mr Sparrowhawk's mother, Sara Ryan, said she was "delighted" her son's death would be investigated.
She said: "I don't understand why these things take so long - it's like a form of torture for us, really - Connor died 17 months ago.
"The police are investigating, which we think is absolutely right, and if there's the evidence to support such a charge they will go to the CPS [Crown Prosecution Service] and see whether the CPS agree there is enough evidence."