Plans for more 'noisy' filming at Heyford Park dropped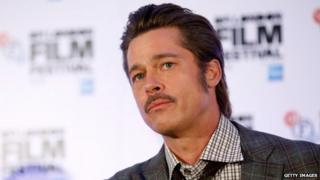 An application to extend the filming of blockbusters at a former air base - branded noisy by neighbouring residents - has been withdrawn.
The Dorchester Group applied to Cherwell District Council to allow filming on 125 days of the year, an increase from the current 28.
World War Z and television programmes Lewis and 24 have been filmed at Heyford Park, a former air base.
Residents said they had been woken at night by explosions and bright lights.
Councillors were due to discuss the application, which had been recommended for approval, at a meeting on Thursday but the plans were withdrawn by the land owner.
'Horses disturbed'
People in the area wrote to the council to object to the proposal to allow filming on 125 days a year.
The television drama GT Academy, a recent Oxo advert and a 2002 Adidas World Cup advert were all filmed on the site.
In 1983, while the area was still an occupied American airbase, the James Bond film Octopussy used it as a location.
Representatives at Village Farm said in a submission to the council: "We moved to this farm some four years ago, the base was very quiet when we moved here.
"The noise we can hear day and night is growing massively."
They said explosions could be heard, which disturbed their horses.
People living in Troy Farm Cottages told the council: "We have been disturbed by noisy filming in the past, most concerning was being woken several times during the night by loud explosions and the light pollution by huge flood lights at great heights."
The site is 409 hectares (1,010 acres) in size and was used as an airbase, RAF Upper Heyford, until 1994.
It was also used as a base for the United States Air Force during the Cold War.