Oxfordshire secondary schools to get mental health care service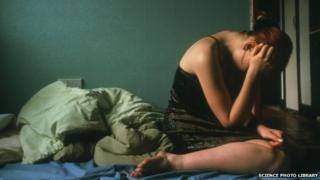 Mental health professionals are working in Oxfordshire schools so children have better access to care.
Oxford Health NHS Foundation Trust is testing the scheme at three schools, but wants every state-funded secondary in the county served within two years.
The experts will be available to pupils one day each week.
Dr Mina Fazel, who helped develop the programme, said it was "important" the health trust found a "practical" way to "work more closely with schools".
"Children spend more time in schools than in any other institution," she said.
"Oxfordshire schools have been very keen to welcome their primary child and adolescent mental health services workers into their schools.
"Although not all children want to be seen at school, those who do report that it impacts less on their day, with less class disruption and less family time being taken up taking children to mental health bases that can be far from home."
In September England's chief medical officer Dame Sally Davies said young people needed better access to support, as half of adults with mental health problems develop them before the age of 15 and three-quarters by 18.
The first school involved was The Cherwell School in Oxford.
Headteacher Paul James said: "It is much easier for young people to get the help they need more quickly; while it is still early days for this approach, my colleagues report that it is already providing benefits for students who need this support."