Disused phone box inspires poetry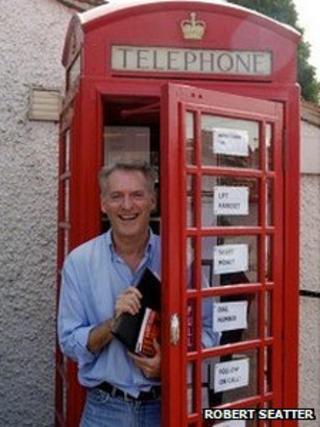 An old telephone box in Oxfordshire is hosting a pop-up poetry exhibition inspired by all things telephonic.
Villagers in Brightwell-cum-Sotwell recently turned the box into an arts space but it was its previous role that inspired local poet Robert Seatter.
"Just stepping into that telephone box reminded me of all the past words that once filled it, from garrulous chat to illicit kisses," he said.
He is working with local schoolchildren to write telephony-inspired poems.
The poems include a bitter answerphone love poem, and one depicting "the strangely beguiling netherworld of a party line", said Mr Seatter - whose day job is head of BBC History.
The phone box has previously exhibited displays from local photography to primary school artwork.