OxfordOxford festival cancelled because of poor ticket sales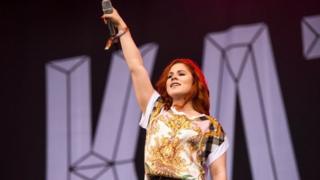 A major weekend-long music and arts festival in Oxford has been cancelled because of poor ticket sales.
OxfordOxford at South Park was to feature Gaz Coombes, Katy B and Klaxons, as well as showings of classic films, from 26 to 28 September.
Organisers Eleven 11 Events said it had "tirelessly worked around the clock to try to make the event work" but had cancelled it with "great sadness".
Full refunds will be available to ticket holders.
A spokesman said: "A number of factors in September, including an uncertainty with a previously confirmed artist, alongside poor local ticket sales, have forced this decision.
"All of the artists and their teams have been amazing throughout, and we are hugely disappointed that we are unable to give them their shows."
Tickets to the event were slashed by almost 50% last week.
The festival site's big top tent was to host sing-along screenings of Grease and Dirty Dancing, alongside Top Gun, The Goonies and Alice in Wonderland.
The event, which had been 18 months in the planning, was also to feature Tunng and Michael Kiwanuka on the music bill.