Oxfordshire taxi drivers offered council test as DVSA alternative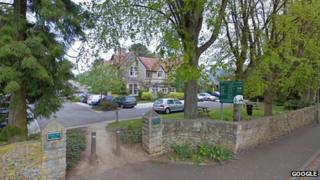 Taxi drivers in West Oxfordshire will be offered a locally-set driving test instead of a government one in a bid to stop some losing their licences.
In 2012, new rules were introduced meaning all taxi drivers had to be assessed by the end of January 2015.
The district council has agreed to set its own assessment, which will also be cheaper than taking the DVSA test.
Nearly 150 drivers in the district are yet to take the test, but not everyone is happy the rules are being changed.
Mandy Hart of MJ taxis, who has taken the government test, said: "We are unhappy that were were told two years ago that we needed to take the [Driver and Vehicle Standards Agency] test and now the council have moved the goalposts.
"I'm pretty upset to be honest because we could have done the local test. I think they're trying to make it easier for the 145 drivers who haven't done the [DVSA] test."
External assessors
Nick Holt-Kentwell, chairman of West Oxfordshire Private Hire Drivers' Association, said: "I know of drivers who have had to travel to Bristol for a DVSA test. The local assessment will mean this doesn't have to happen, and will make it more accessible."
A West Oxfordshire District Council spokeswoman added: "[The council] was approached by some local drivers, taxi firms and trade representative groups who asked for an alternative to the DVSA test to be made available.
"The alternative test is considered to be a suitable assessment of driving ability and covers all issues set out in the DVSA test as well as providing more opportunity to receive feedback."
The DVSA test costs £79.95, with an extra charge for evening and weekend assessments. The local test would cost £70 with no supplement for evenings and weekends.
The assessments will be managed by qualified Advanced Driving Instructors, paid directly by the driver, so there will be no cost to the council.
Unlike the DVSA test, the assessment would not be valid outside of West Oxfordshire.