North Oxfordshire Tory MP Sir Tony Baldry to stand down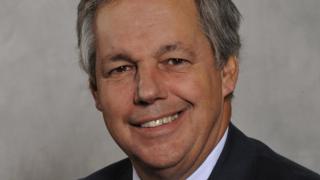 MP Sir Tony Baldry has announced he will stand down at the next general election after more than 30 years representing North Oxfordshire.
The 64-year-old Conservative, who became an MP in 1983 and was knighted in 2012, said his age was a main factor in his decision.
It follows the announcement Dudley South Conservative MP Chris Kelly will also stand down at the election.
Mr Kelly, who was elected in 2010, gave no reason for his decision.
Sir Tony said he would stand down "fully confident that the North Oxfordshire Conservative Association select an excellent person to succeed me."
Longest serving MP
He said he decided not to contest his seat at the general election in 2015 after "careful thought over the summer recess".
He said: "One of the consequences of now having five-year fixed term Parliaments is that if I succeed in being re-elected at the forthcoming general election, given my age, most people will assume that Parliament will be my last.
"I think this creates a danger that I may be unable to be as effective as I would wish to be; and that the constituency will be distracted from more important issues by the need to choose my successor."
He said by 2015 he would have served as the MP for North Oxfordshire "for nearly a third of a century and will be the longest serving MP for the constituency since the Great Reform Bill".