Third of Oxfordshire waterways rated as 'poor'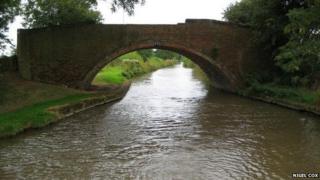 More than a third of Oxfordshire's waterways have been rated as "poor" for environmental quality.
The ecological status of 98 stretches of water assessed last year showed one was rated as "bad", 37 were "poor", 45 "moderate" and 15 "good", a BBC Freedom of Information request revealed.
The European Union has set a 2027 deadline to get all UK waterways to the "good" standard or face fines.
The Environment Agency (EA) said the target was "very demanding".
'Demanding' target
Graham Scholey, from the EA, said the majority of waterways were rated as "good" or "moderate".
The EU target was "actually a very demanding directive in terms of what it expects", he said.
"There are an enormous amount of pressures on the water environment - we've got 200 or 300 years of legacy of past land drainage and flood defence works which has affected the physical quality."
He also said agriculture and sewage treatment works had impacted on the environment.
But he said the next round of waterway improvements were in the pipeline and would go out to pubic consultation shortly.