Cherwell council to cut wards and councillors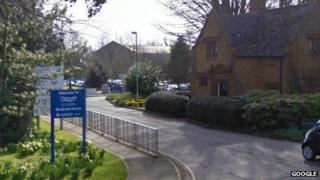 An Oxfordshire council is planning to cut the number of wards and councillors in its district from next year.
Cherwell District Council is to reduce the number of councillors from 50 to 48 and the number of wards from 28 to 16.
The restructuring, to even out the number of councillors and residents in each ward, has already been approved by the Local Government Boundary Commission for England (LGBCE).
By 2016, it is estimated there will be 123,835 voters living within Cherwell.
Council leader Barry Wood said: "As it stands, there are 28 wards across Cherwell, some of which are represented by one member and others by as many as three. This has created some imbalance in the number of electors each councillor represents and so to make it equal, we are undertaking this review.
"The proposed new structure will mean every ward will be represented by three councillors and by 2020, every councillor will represent an average of 7,740 electors, giving a ratio of one councillor to every 2,580 voters."
Banbury is split across six wards, represented by 16 councillors. The restructuring will mean 15 councillors will be shared over five redrawn wards.
Bicester will get an extra councillor, bringing the total to 12, but there will be four wards instead of five.
Kidlington will get an extra councillor so there will be three of each of its two wards.
The 15 rural wards will be cut to five with the number of councillors being cut from 18 to 15.
The changes will create a ratio of one councillor for about 2,580 electors.