Oxford University open day congestion warning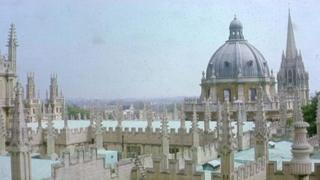 Motorists in Oxford are being warned to expect traffic problems as thousands of prospective students and their families attend university open days.
Delays and queuing traffic have been reported in parts of the city.
A spokeswoman for the university said about 7,000 extra visitors were expected on Wednesday and Thursday.
She said extra buses had been drafted in and urged people to use park-and-ride sites, but added it would still be "a big logistical strain on the city".
Julia Paolitto said the university had been working with the city council for the past year and live traffic updates would be displayed to drivers on travel boards across the city.
She said the university always "try and ensure that disruption is minimal".