Oxfordshire's learning disability services criticised by watchdog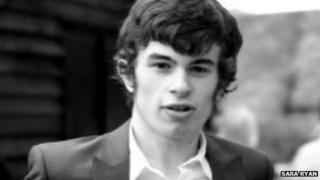 A watchdog has criticised the lack of support given to families of people with learning disabilities in Oxfordshire, following the death of a teenager at an NHS unit.
Connor Sparrowhawk, 18, drowned in a bath at Slade House in Headington, Oxford, in 2013.
Healthwatch Oxfordshire's report called for "significant improvements" and better advice for families.
Southern Health NHS Foundation Trust admitted it had made mistakes.
Jan Sunman, project worker from Oxfordshire Family Support Network, which delivered the report, said it concerned a "very hidden group of families" who "struggle with fragile support systems".
She added: "Families are isolated and desperate for good support and advice. They often have a poor understanding of the rights of their relatives.
"We are calling for significant improvements in the way that young people, like Connor, are supported."
'Misery and pain'
Sara Ryan, Connor's mother, said Southern Health NHS Foundation Trust's response to the family over his death had been "brutal".
She said: "It's absolutely awful and has added to the absolute misery and pain that we've experienced."
The trust said it was working hard to improve.
Sue Harriman, chief operating officer, said: "We have made mistakes along the way and we need to reflect and learn from those, but I think that between us and Oxfordshire County Council in particular, we should have made more effort to create positive relationships very early on."
The council's contracts with the trust expire at the end of December 2015, and it is undertaking a review of all its learning disability provision.
John Jackson, its director of social and community services, said the trust had to address its failings.
He welcomed the report, adding that the council was keen to work with Oxfordshire Family Support Network and Healthwatch Oxfordshire along with families, carers and other organisations.