Banbury aluminium plant to be redeveloped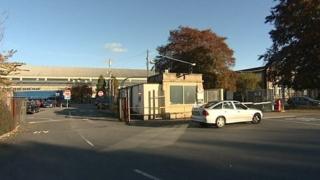 An aluminium factory in Oxfordshire that made parts for Spitfires in World War Two is to be turned into a distribution warehouse.
The Sapa plant in Southam Road, Banbury, closed at the end of 2007 with more than 300 job losses.
The gates, war memorial and Art Deco office building were preserved owing to their Grade II listed status.
In the 1930s the majority of the country's aviation grade aluminium was produced at the site.
The area will house a single building, 140 car parking spaces, a service yard, pallet storage area, and fuel tank.
Michael Gibbard at Cherwell District Council said: "The former use of this site was primarily for general industrial use but this planning consent now allows for a new building to be built for distribution.
"As a council we are eager for this prominent employment site to be fulfilling its purpose and as such we need to be flexible with how it is used."