Oxfordshire and Gloucestershire councils' plan 'includes job cuts'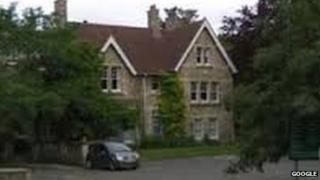 Posts will be lost if four councils join forces to provide their services, a deputy leader has confirmed.
Councillor Mark Booty, West Oxfordshire District Council, said he expected the majority of the posts to be lost through natural wastage.
The council is considering proposals to form one or more companies with Cotswold, Forest of Dean and Cheltenham councils for some services.
It claims the plan could save them more than £55m over 10 years.
Describing any resultant compulsory redundancies as a "personal tragedy", Mr Booty said: "Within the whole restructure I would be surprised if there's a handful of [those cuts]."
He added that posts are more likely to go through staff choosing to leave in order to move into the private sector, taking early retirement or asking for voluntary redundancy.
'Evolutionary process'
The authorities collectively represent more than 400,000 residents in an area of 934 sq miles (2,419 sq km) from Coleford in the Forest of Dean to Witney in Oxfordshire.
If the "2020 Vision for Joint Working" is approved, it could see the councils sharing resources such as management, back office support, waste collection, environment services, and auditing.
West Oxfordshire's cabinet will meet later to makes a decision about whether to approve the plans.
If it does two members from each council will form a group to organise the programme
Mr Booty said changes will take into consideration the importance of frontline staff.
"There are multiple ways you can squeeze money out of it, without affecting frontline services in any way," he said.
He described the changes as an "evolutionary process" and staff could be involved in setting up some of the companies.
He added that the council is keen to work with union representatives throughout the process.