Oxfordshire Clinical Commissioning Group 'in surplus'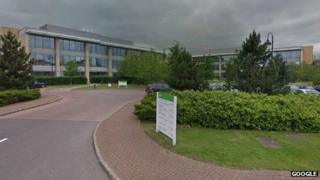 The group responsible for buying NHS services in Oxfordshire has announced a year-end surplus of £300,000, one month after saying it was £6.1m in debt.
Oxfordshire Clinical Commissioning Group published the deficit for 2013/14 on its website last month and predicted a £6.9m overspend for 2014/15.
It said it achieved the surplus through contract negotiations, payment changes, reimbursements and budget amendments.
The group said it would receive an extra £14.5m in its budget next year.
Ian Wilson from the group said: "Our budget is almost £700m a year - that's £1.7m a day, so a £300,000 surplus is about four hours worth.
"They are very big numbers, but on the scale of the budget we are looking at less than 1% of the budget."
The commissioning group said the main reason for the budget deficit throughout the year was the increased activity for acute care, which resulted in increased-spending with Oxford University Hospitals NHS Trust.
A spokesman said the number of planned admissions was also up, along with ambulance journeys, accident and emergency attendances and outpatient appointments.
Mr Wilson said: "Our plan going forward is to ensure that £16m that would have been spent on hospital services is spent on better services supporting GPs and community workers in the community."