Oxfordshire libraries 'face struggle to find volunteers'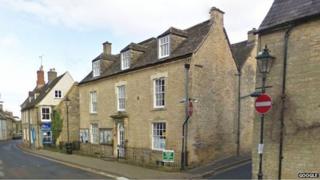 A shortage of volunteers is putting the future of Oxfordshire's libraries in jeopardy, according to campaigners.
Under cuts agreed in 2011, only half the county's libraries will remain fully-funded from April. The rest will need volunteers to cover some shifts.
Community groups say they are worried some libraries will not be able to attract enough volunteers.
Oxfordshire County Council said nine of the 21 libraries affected had already found solutions.
The Friends of Charlbury Library said that despite offers from 23 potential volunteers, it would not be able to cover vacant shifts when its funding was cut from August.
The group's Rosalind Scott said: "It looks on paper like we should be able to manage but, in practice, so far, we've not been able to cover a full week."
Affected libraries were offered the choice of finding volunteers or raising funds to continue operating as normal.
Burford and Kennington's libraries chose to raise funds and become charities but Judith Wardle, of Save Oxfordshire's Libraries, said the process was lengthy.
Work in partnership
"What I am hearing is that places don't know how many volunteers they can find," she said.
"Also we're talking about a year from now that they are going to need these volunteers, so are the same people going to be available in a year's time?"
She said that in rural areas, many people were already committed to other organisations.
The council said it was confident solutions would be found for all libraries by the deadline of April 2015.
Lorraine Lindsay-Gale, cabinet member for cultural and community services, said: "I think the people are out there. They just need to be made aware.
"I just want to reassure everyone that the county council wants to work in partnership with these communities and will be with them every step of the way."