Oxfordshire Clinical Commissioning Group £6m in debt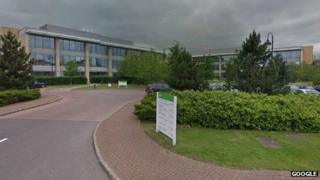 The group which buys NHS services in Oxfordshire has revealed it is £6.1m in debt.
The county's Clinical Commissioning Group's deficit for the 2013/14 financial year was published in its five-year plan on its website.
The group has also predicted it will have a further £6.9m overspend for the current financial year 2014/15.
It has cited a rising demand for health services from a growing population, with less money to pay for them.
'Shared working'
The group said the challenges facing the NHS in Oxfordshire "reflects the nationwide pattern".
It added the five-year plan, which it said was produced with the help of local people, aimed to tackle these challenges and balance its budget within the next two years.
In a statement, it added: "We will deliver more innovative and cost effective ways of working like bringing health and social care services closer together so patients, particularly the frail and elderly and people with long term conditions such as diabetes and respiratory illness, receive more care in the community or at home.
"We have already made positive moves towards this shared way of working with the roll out emergency multi-disciplinary units (EMUs) which bring together hospital consultants, GPs, nurses and therapists working together under one roof helping to keep patients out of hospital and cared for closer to home."
The group said the plan also aimed to bring together physical and mental healthcare and improve the diagnosis and care for dementia patients.
It said the planned reduction in local mental health services was the result of national efficiency savings implemented by the Department of Health.